Colitis & Crohn's Recovery Program
Our program for healing ulcerative colitis and Healing Crohn's Disease will set you up for a lifetime of success with these diseases. Not only will you heal all of your digestive issues, but you will also benefit from our holistic approach by reaching new levels of overall health. The best part is that all this is achieved without the need for medications, supplements, pills or potions.
Our goal is for you to reach an exceptional level of health, in the majority of cases, this is even better than before you had the disease. We are so passionate about assisting you to live a long healthy life without medications, we will put all our support behind you to educate and guide you towards a positive outcome. This is why our program lasts for 6 months! Please check out our testimonials below or on our testimonials page.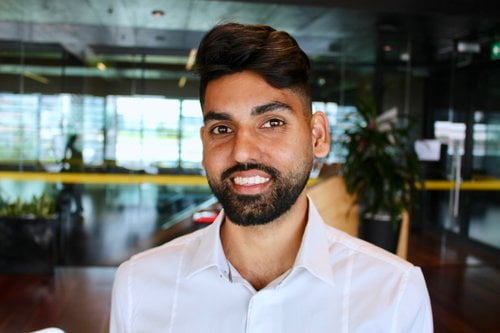 You will have full access to us for the time you work with us which includes:
6 months UNLIMITED* Support via, e-mail and Skype
 $1999 AUD Consultation fee for 6 months
Review of Health Survey, and other reports.
Review of current diet and guidance for transitioning into the Vegan Healing Diet plan
Self-healing and healthful lifestyle education/ counseling/ coaching
4 e-books**
Payments must be pre-paid before to Consultation
Monthly Diet review + Consultation
* There is UNLIMITED support on Skype & e-mail consultations, however, appointments will need to be made to suit both parties for each consultation.
** e-books are from a selected list only.
In-person consultations are in Australia only. Working hours are from Mon-Sun 9 am-6 pm ACT.
Please ensure that before you make a payment you talk to us and sign our Terms & Conditions before proceeding with the selected program. If payment has been made you have 15 days from the date of purchase to sign our Terms & Conditions. If this is not adhered to, the selected program will be non-refundable.
If you're looking to start the program but are unsure of what to do next here is another option that you may like. We have conducted several Seminars around the world talking about Digestive Health and Irritable Bowel Dis-ease. You will also receive the Self Healing Colitis & Crohn's book for free!
In this seminar, High Carb Health will de-mystify some of the misconceptions that exist around digestion and will explain some important concepts and practical tools that you can apply to your lifestyle. Optimal digestion is not only achievable, but your body is also constantly striving for it!
The seminar will cover research-based information on:
Healing Serious Digestive Disorders such as Ulcerative Colitis, Crohn's & IBS
 What Causes and Exacerbates Digestive Issues?
What is Inflammation?
What is Ulceration?
How to Solve Bloating
Proper Food Combining
The Mono-Meal Concept
An Overview of Plant-Based Nutrition
Did you know your digestive system is just as complex as your brain? Most people suffer from poor digestion and think their symptoms are normal. Have you ever experienced excessive gas, constipation, diarrhea, burping, acid reflux, vomiting, indigestion, bloating or digestive pain and just put up with it? Have you come to think that there is nothing you can do about these ailments? When ignored, eventually these symptoms can transform into more serious issues such as IBS, Colitis, Crohn's and even Cancer!
How effective is a Plant-based diet?
Prevents 95% of all cancers, including those "caused" by environmental toxins.
 Prevents nearly all heart attacks and strokes.
 Reverses even severe heart disease.
Prevents and reverses Type 2 diabetes so quickly and profoundly that, after 3 days, it is dangerous to continue to use insulin.
Proven to prevent and reverse Crohn's, Colitis and many more diseases.
Effective in preventing Osteoporosis, Dementia, Alzheimers, Kidney and Gall Stones
Reduces the risk of eye problems such as Macular Degeneration and Cataracts
With all these benefits and many more, why wouldn't you want to give it a go?
The body is self healing. We use a scientifically proven whole-foods plant based diet related healing program to assist our clients to heal from a variety of dis-ease.
These include but are not limited to:
Irritable bowel syndrome/disorder
Auto-immune disorders
Digestive disorders
Colitis and Crohn's
Heart disease
Cancer
Type 2 Diabetes (Type 1 can also be controlled much better)
Chronic Fatigue Syndrome
Weight Loss
Our knowledge of Natural Hygiene enables us to empower our clients to heal from their dis-ease without the use of medication or artificial supplementation.